Welcome to welding! the gang all arrives and we start going over the basics of welding. We like to start welding workshops off by sharing mistakes we've made recently to get ourselves into the mindset that everyone makes them and that's okay. Welding is super tricky and we let everyone know they are going to make a TON of mistakes all day long.
Then we talk safety and get everyone their first feel of welding!
After learning about safety and techniques, everyone starts working on their projects!
Once everyone gets a handle on their designs, they are eager to start welding! everyone rotates through the welding stations.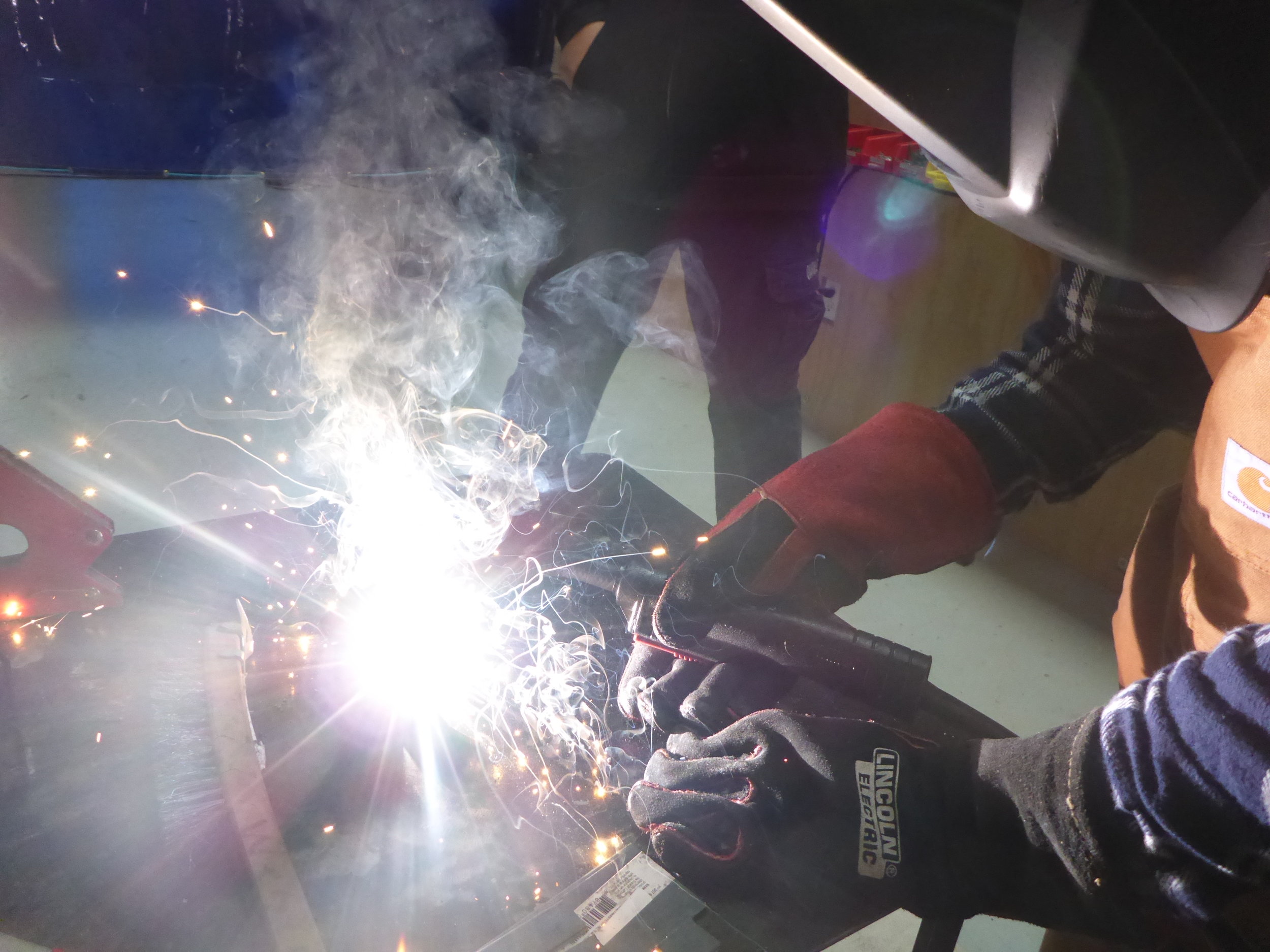 After welding the metal pieces together there were some other fun tools that we used to finish up out items: files and grinders helped us polish our pieces and get rid of any extra weld. Paxton even used washers and nuts to put wheels on his car!
The projects turned out great! by the end of the day, all the tinkerers were able to explain their projects to their parents (and even write on the mistake board!) It was awesome learning new skills doing something that seemed impossible a mere 5 hours ago!