THIS WAS THE MOMENT WE WERE ALL LOOKING FORWARD TO! ... to test our pancake launcher against the mean, hungry giants!
So how did we get here? Well, it was a super productive day right from the very beginning. Like every Tinkering School workshop, we start out with tool trainings. Below, we all got to use the compound miter saw (aka chop saw).
We also practiced drilling! Here's Zen crushing it.
After tool training we dove right into project design. We heard a crazy story about creatures who lived here long ago and their fight against giants! To survive, they had to fling pancakes at them! So how were we going to prepare for the giants? How would we fling our pancakes???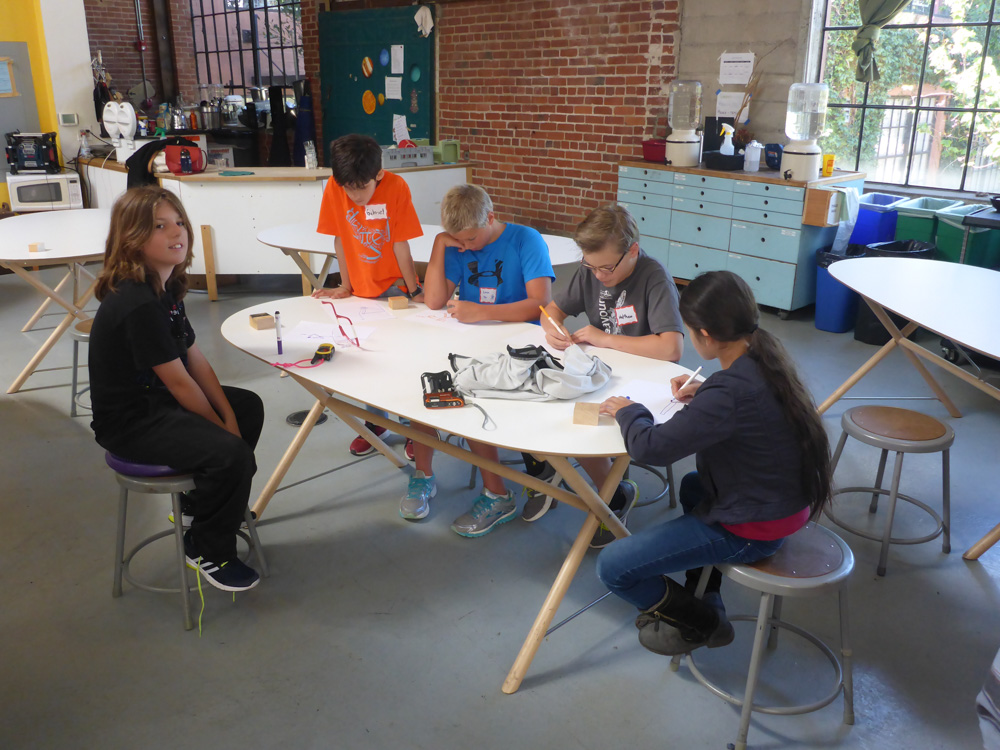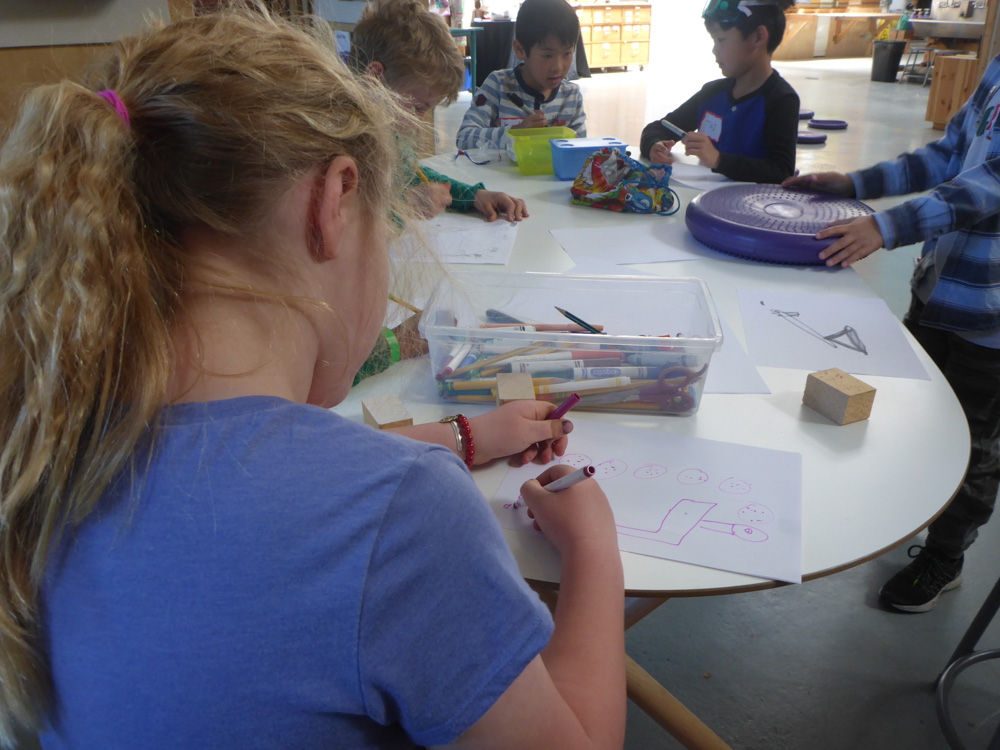 We came up with a ton of ideas:
And ultimately decided on a catapult, broke into teams, and got started!
We were super stoked to also learn how to use the circular saw! YEAAAAAAAHHHHH!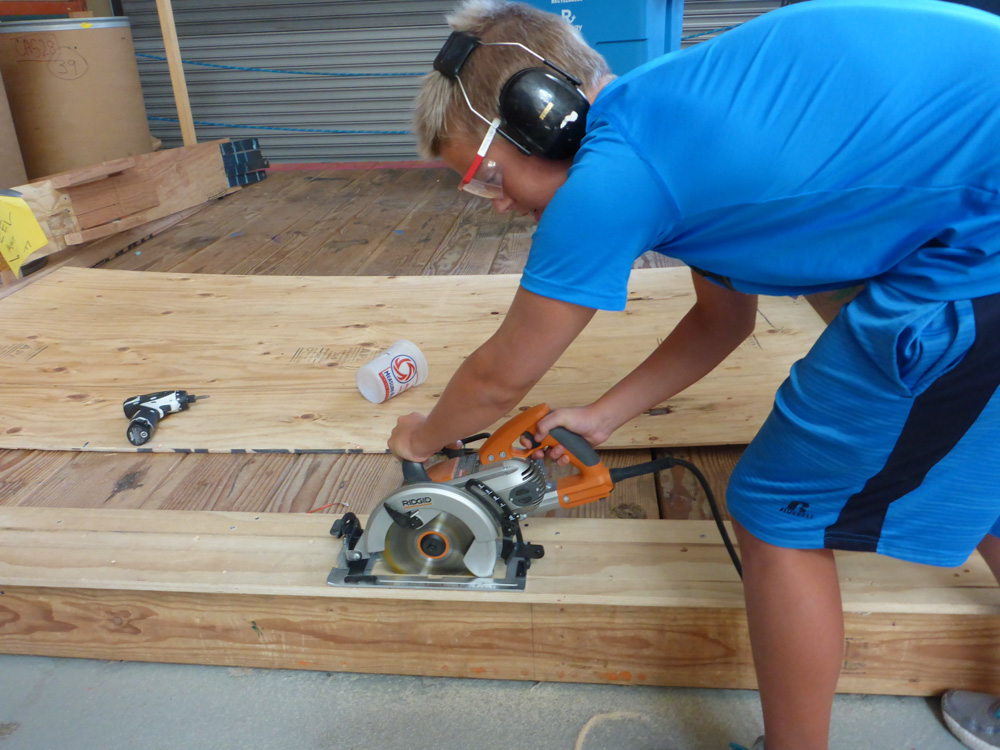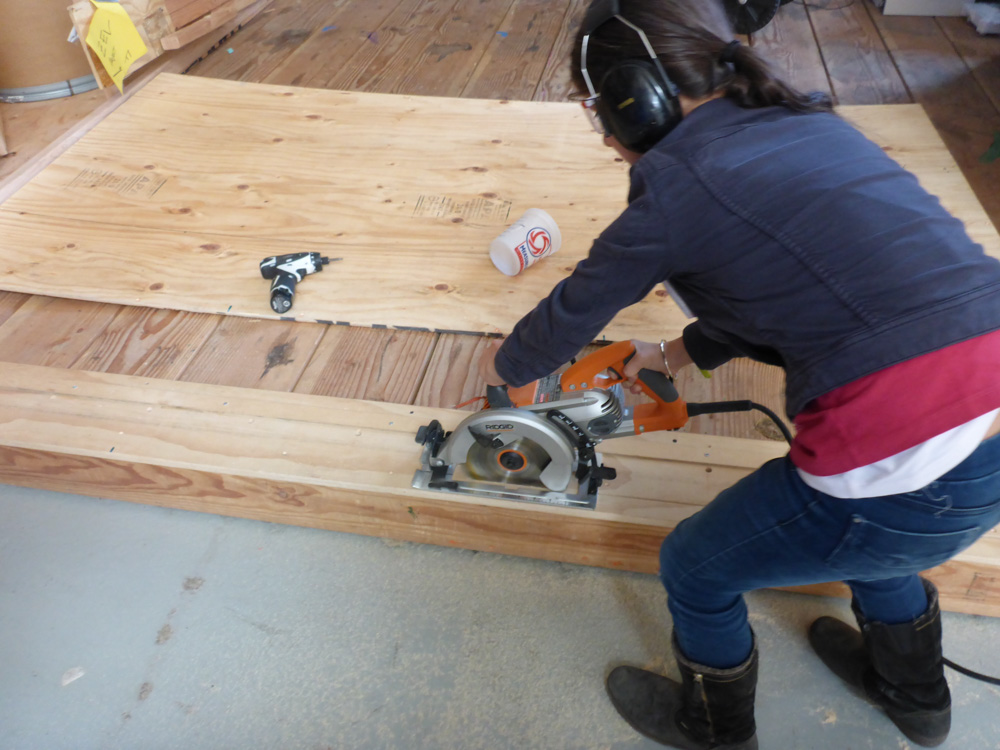 Henry: "We probably don't need this."
Me: "Yep, you're right."
LOLs
Here's almost everyone lending a hand so we could thread our axel across the supports. So cool to see it all coming together!
Entire group: "We need something super heavy to weigh it down!"
Me: "How about this segment of railroad track?"
(Places track in)
Me: "How do we feel about this? Is this safe?"
EVERYONE: "NOOOOOOOOOOOOOOOOOO"
We changed the weight to be a stack of wood screwed into the base.
We needed targets. Grace drew us a cheetah.
Zen drew a vampire.
So how did it turn out??? Watch below!