After a good amount of saying it was going to happen, the first 2016 Rotor Workshop happened! Five kids walked away with drones that they built and flew and epically crashed.
(All of the drones survived)
DAY 1 - Our goal for the day one, was to have five fully assembled drones for testing, tuning, and flying on day two.
Step one when building a drone: Unbox Your Parts!
After a brief introduction, we started with a Christmas morning-like unboxing of parts, then we split up into two groups. The soldering group and the assembly group.
Soldering, which was only supposed to take about an hour, took up 3/4 of our day due to three of our irons breaking! In this step, all of the main power wires were connected to the power distribution boards so that the bottom plates of the frames could be attached to the rest of the drones.
Meanwhile, the assembly team screwed in their motors, attached their flight controllers, and their receivers. The motor mounting was extremely tricky due to the crazy alignment. Celebration was appropriate when all of the motors were mounted! :)
We took a break for lunch then swapped teams. And at 2:00, we had our first drone power on!
And after some more soldering, fitting, and mounting, we had five fully assembled almost ready-to-fly drones at pickup time!
Day 2
On day two, we jumped right into tuning and testing. Once again we split up into two groups, tuning and testing.
The tuning team went with Max, and got started programming their flight controllers. Doing this step ahead of time would allow us to have more flight time...we thought.
About halfway through tuning the first drone, we realized that the radio controllers would not work due to the pitch and roll axis being reversed. We tried our hardest to get them working, but unfortunately they just wouldn't work.
While two collaborators frantically tried to get them working, everyone else continued tuning and testing their drones.
Every drone got thrown onto the ground to ensure that they were strong, and that all the soldering connections were solid. And finally, after all the drones were tested and tuned, we went flying!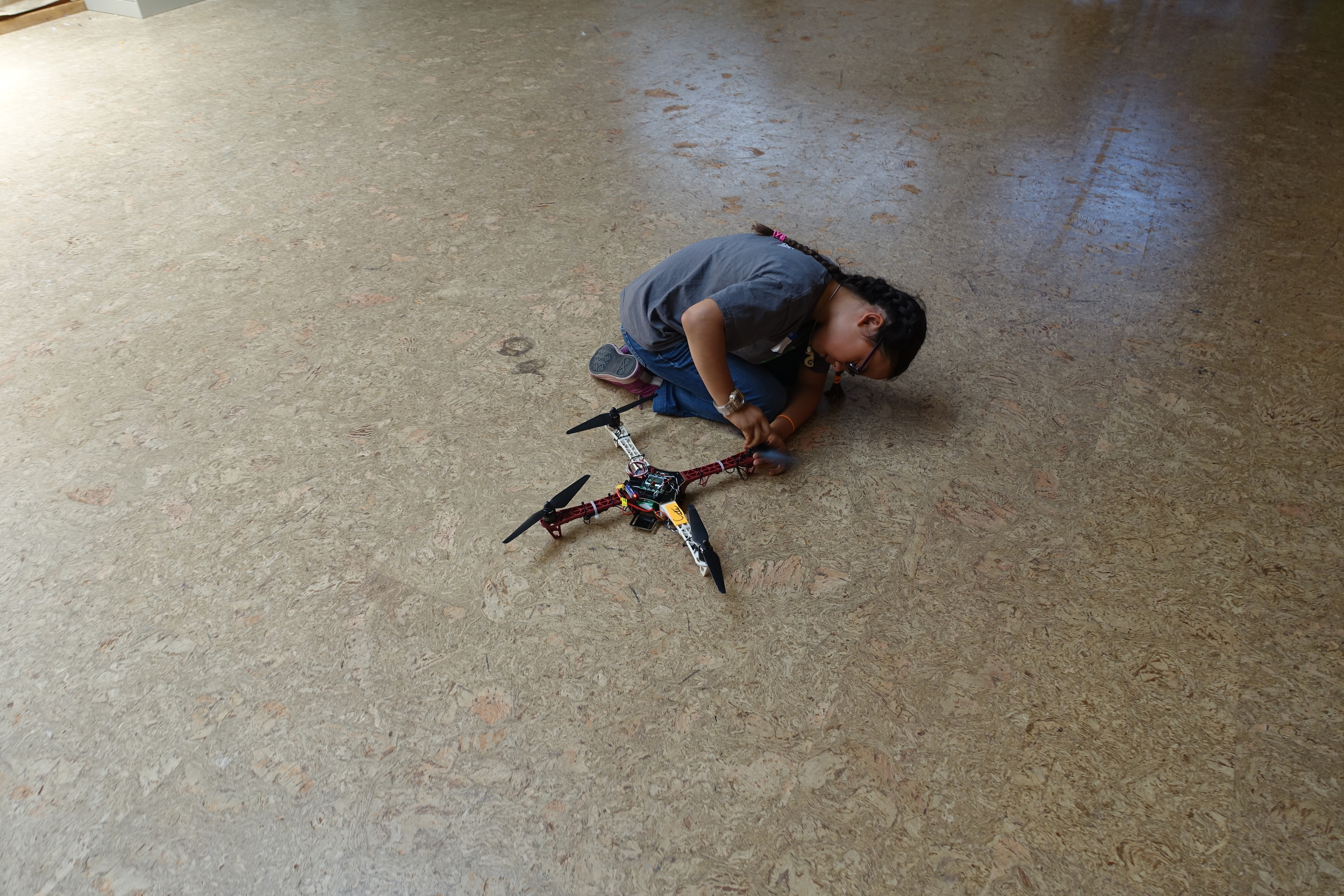 We had an amazing weekend unboxing, assembling, soldering, zip-tying, glueing, flying, and crashing with everyone and can't wait until the next!!!