Thank You For Donating!
Thank you for empowering us to empower kids to make amazing things.
Check out these photos of what kids have made in the past.
Master Class Portrait
Long time tinkers participate in master class. This group of kids ages 10-17 came together to build a pontoon boat for the whole camp. We sailed it for 4 hours in the harbor.
All smiles
This girl is excited to finally test a boat made out of plywood and 2x4
Little Girl Welds
Our welding workshops start as young as 9 years old. They are deeply empowering workshops where every kids leaves with a piece they designed and welded.
Kids Build a Train
The kids build a train on casters in just one day.
Monster City
Henry stands tall over out 8ft monster. Just hours after this photo the monster would go smashing through our cardboard city in an epic conclusion to the week.
Giant Robot Built By Kids
One of our best one day workshops. We built a giant robot with big moving arms that gave people flowers.
Drilling Holes
A very focused girl drills.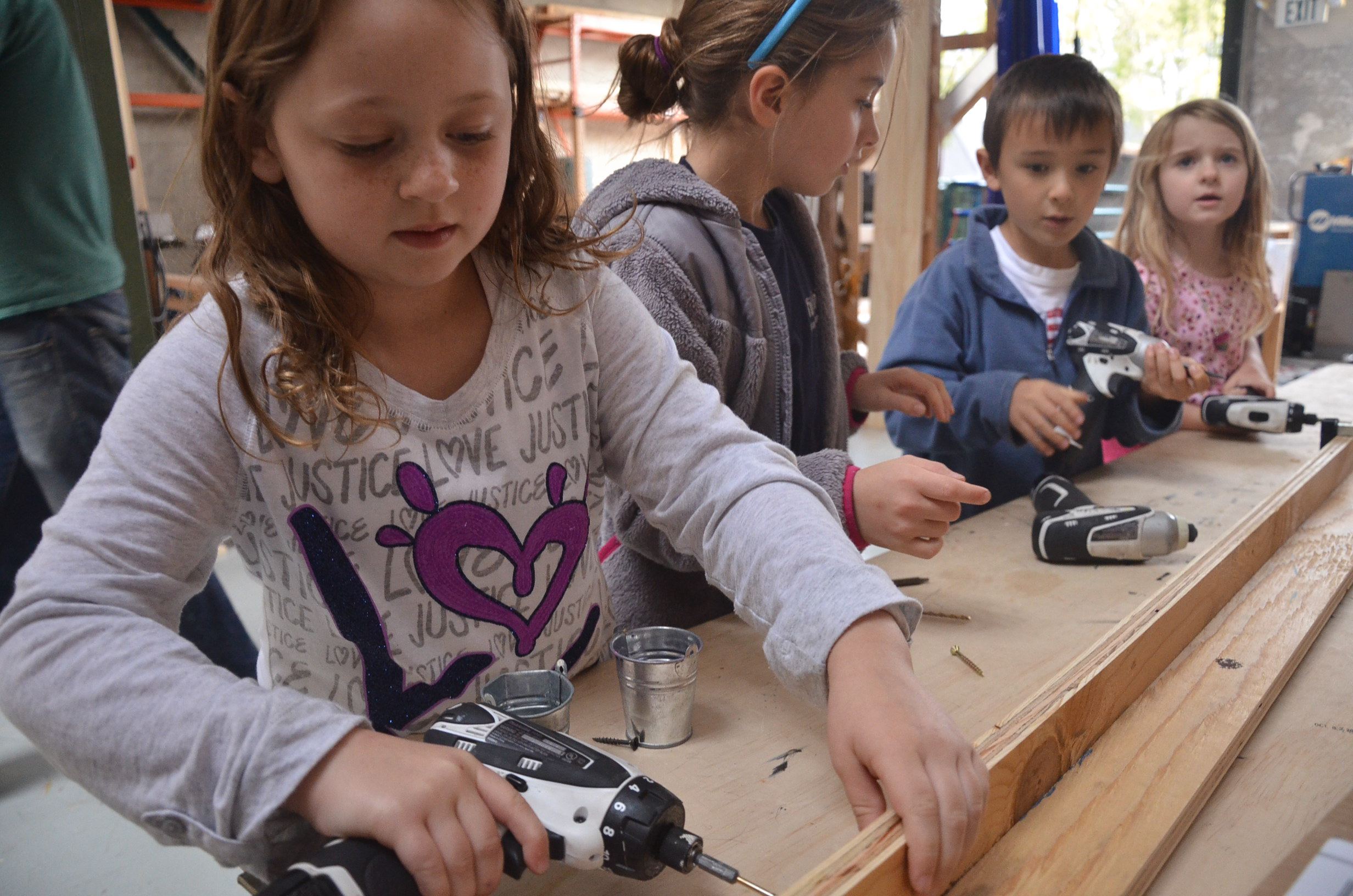 Girls work on a team
Several girls and one boy work together to build something.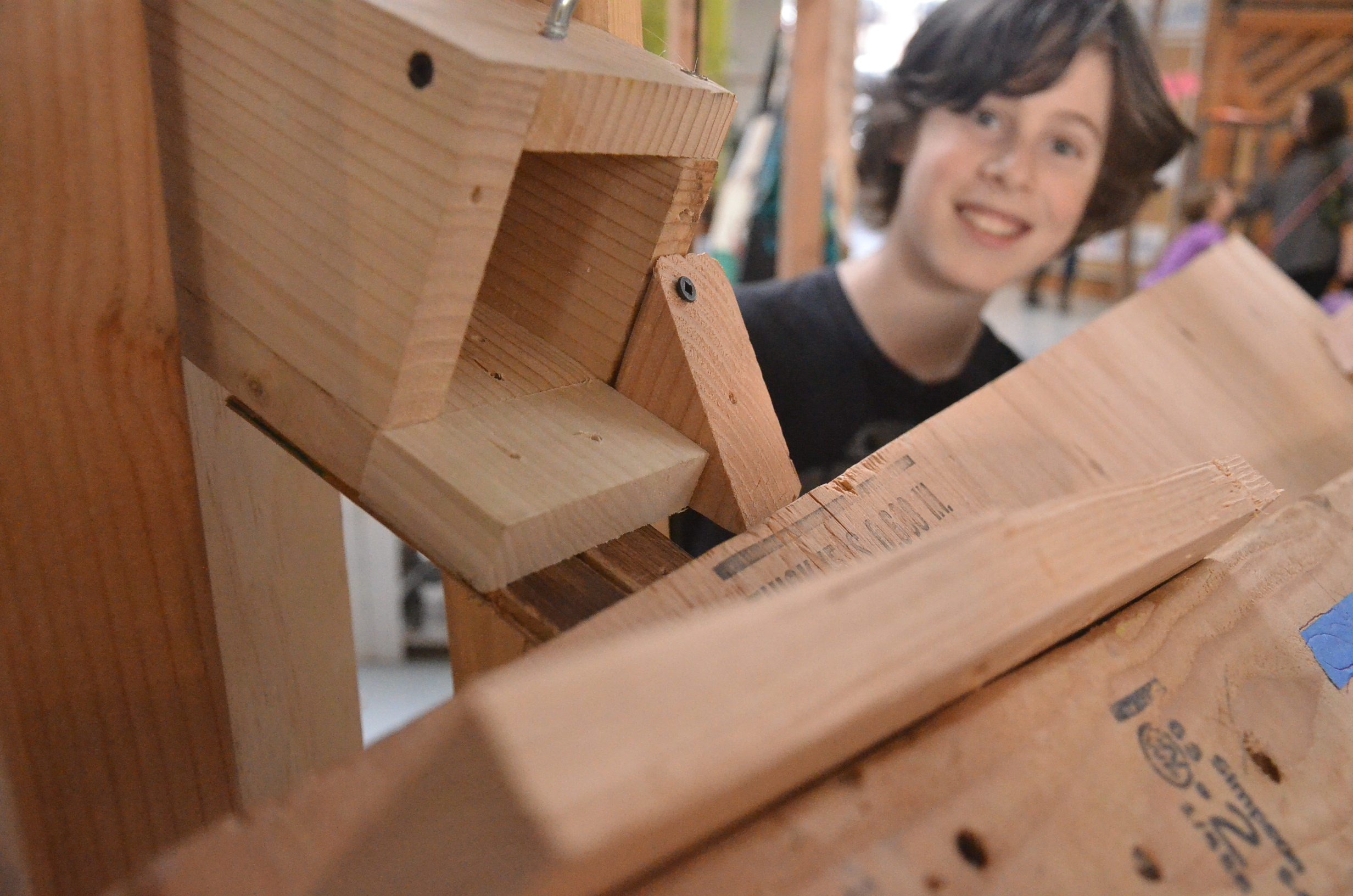 Rube Goldberg Elevator
A teen inspects his work in the finals tests of a Rube Goldberg machine.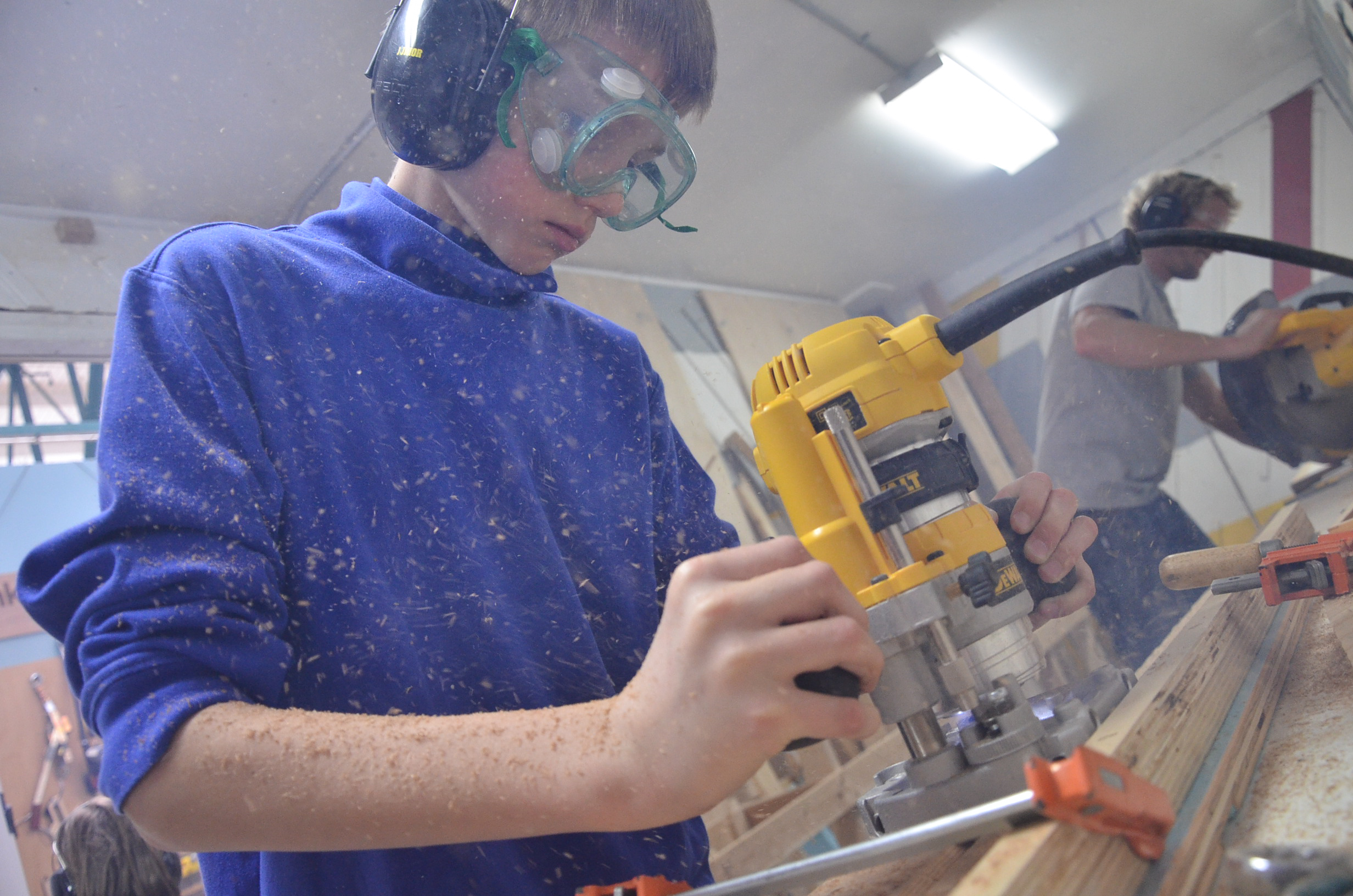 Teen on Router
A kid cleans up the edges using a router.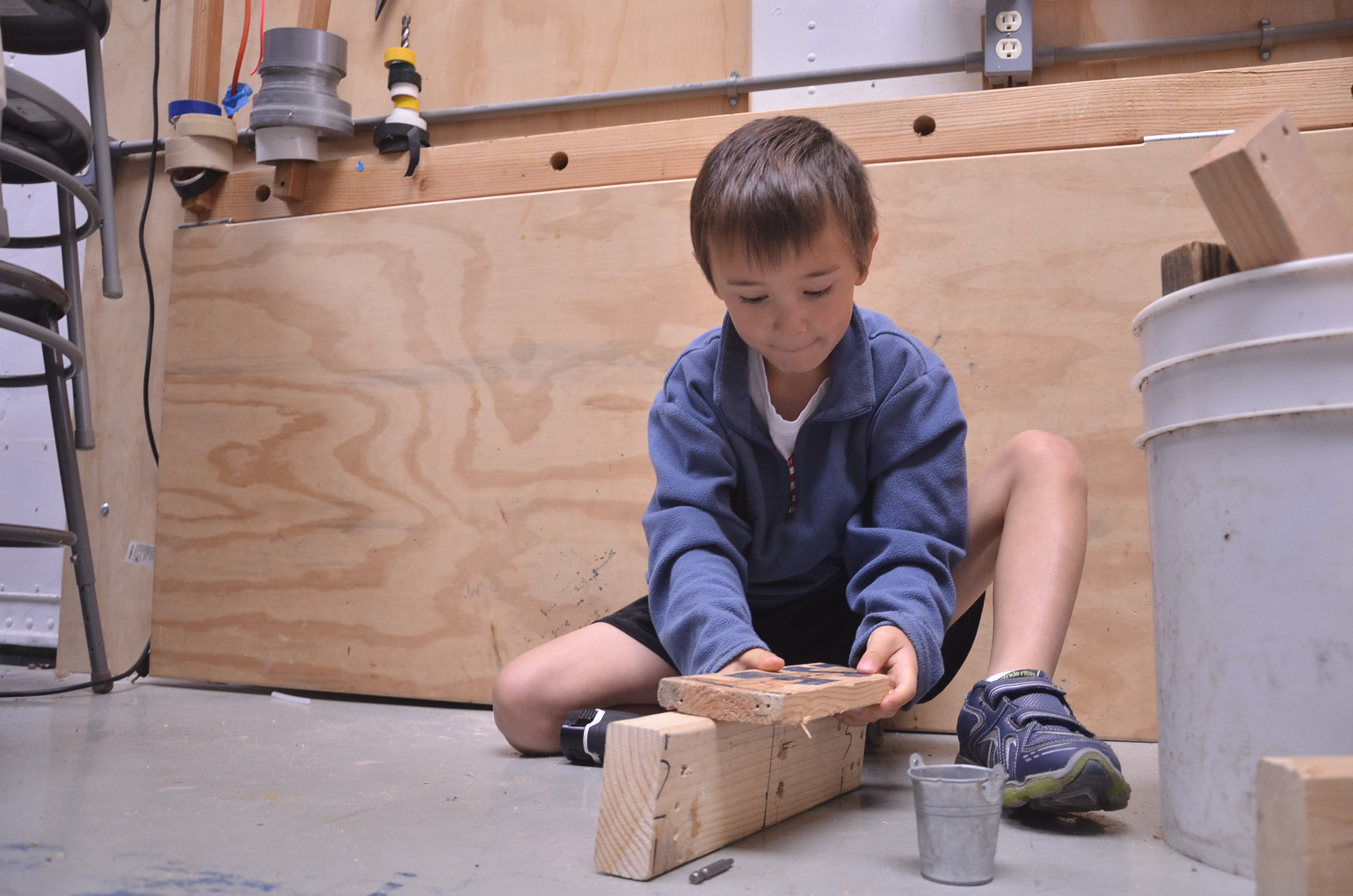 Younger Builder
A younger camper at the day camp, 5 years old, puts two pieces of wood together.
Using the Drill Press
A very focused boy uses the drill press to drill perfectly straight holes.
Welding a corner
a tinkerer welds a piece of a solo project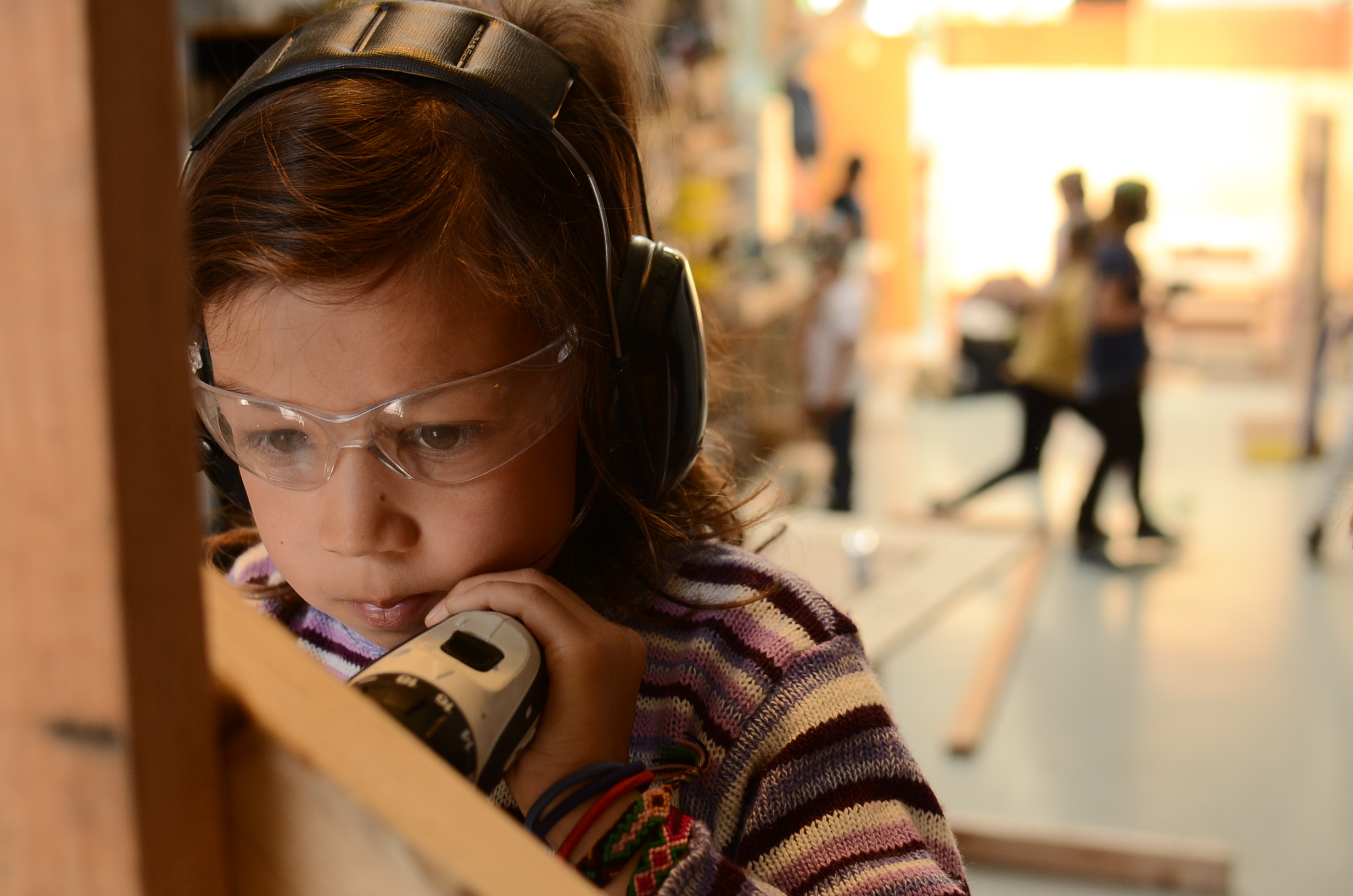 Focus
At Tinkering School, flow is a thing we deeply value. Here a young girl achieves serious flow.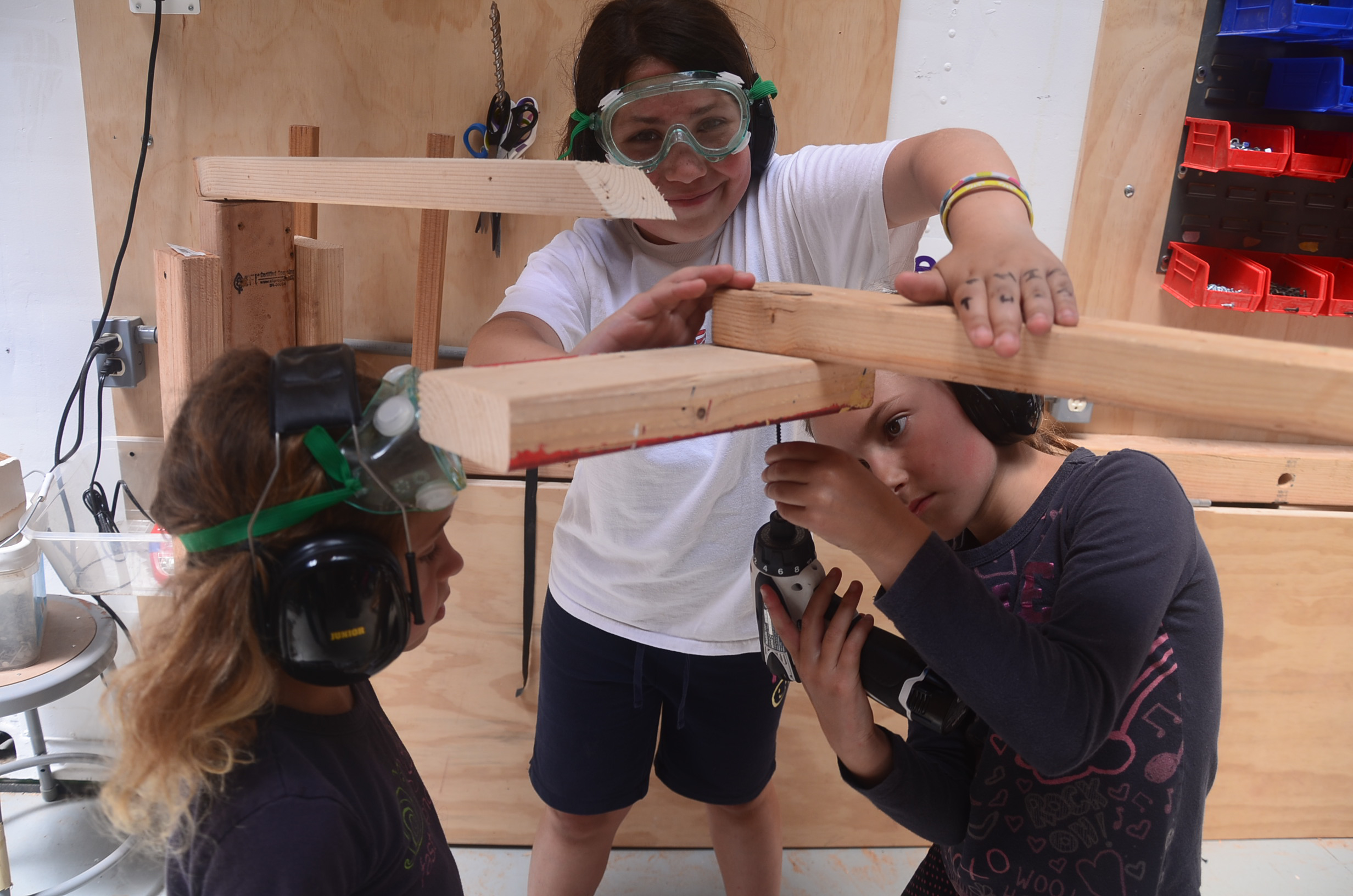 Teamwork
Kids us an unorthodox system to finish a piece as the deadline looms.
A volcano and lava!
One of our campers activates the lava during a run of our home made obsticle course.
Deconstructed Toaster
In an after-school workshop kids brought the toaster to its base elements and tried to make one from scratch.
Creative Expression
Kids will always find a way to make a happy face. With nails was not one of the ways we expected.
Crank the winch
a boy tightens up the winch to keep our robe bridge taught.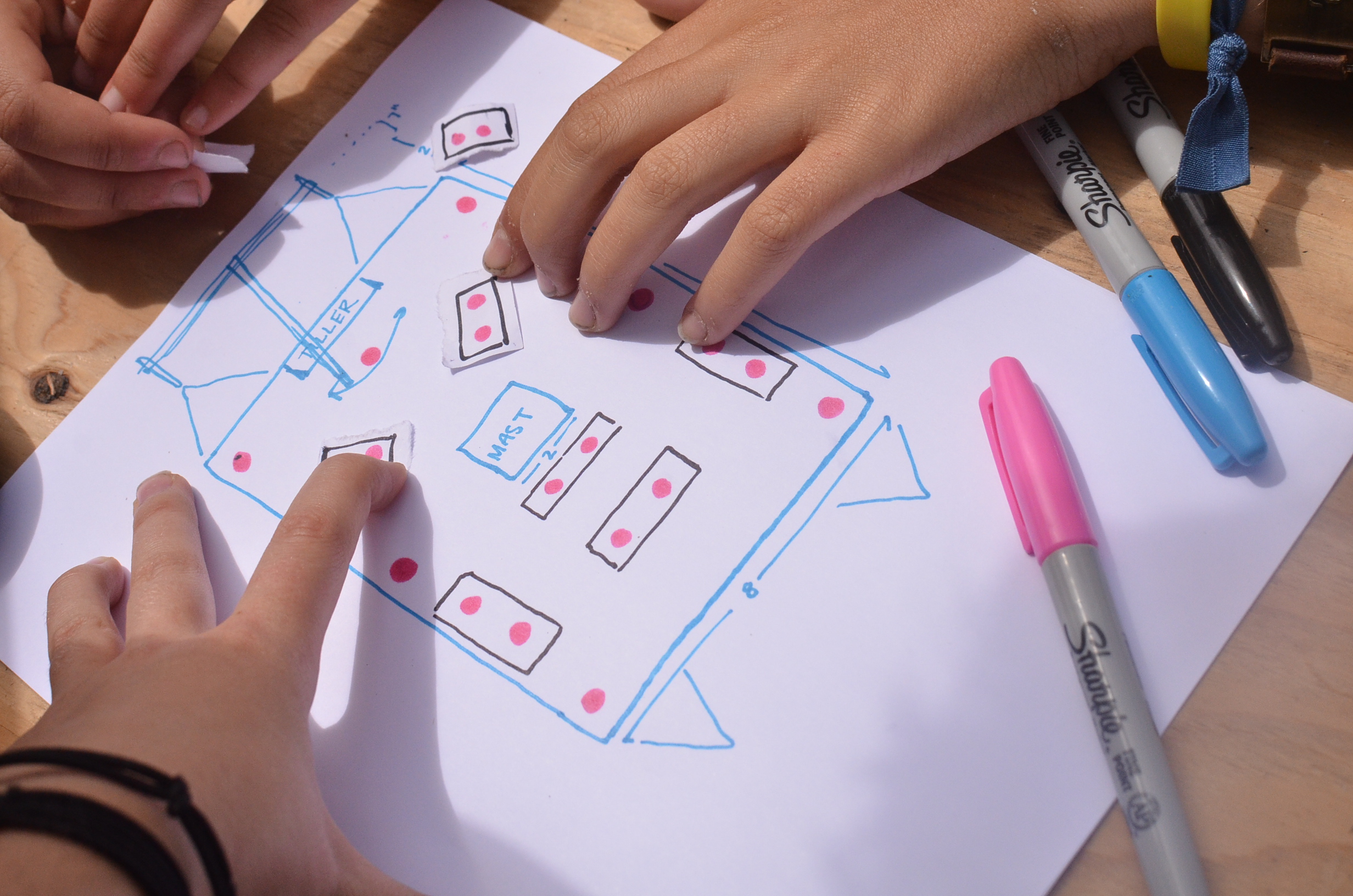 Planning
every project starts with a drawing. This week we where building a 17 person pontoon boat. This drawing attempts to solve the seating problems.
Custom Stearing
In an attempt to make the best carts Tinkering School has ever seen, the teens get creative around stearing functionality.
Cutting the Sail
A female tinkerer cuts up a paragliding parachute for the sail of a pontoon boat.
Gever Takes the Helm
Gever Tulley, our founder, takes the helm as we sail through the harbor on a pontoon boat we built in a week.
Downhill Train
Our oldest tinkerers ages 14 and up work on a down hill cattle car. Only the front car can steer. Only the back cars and break.